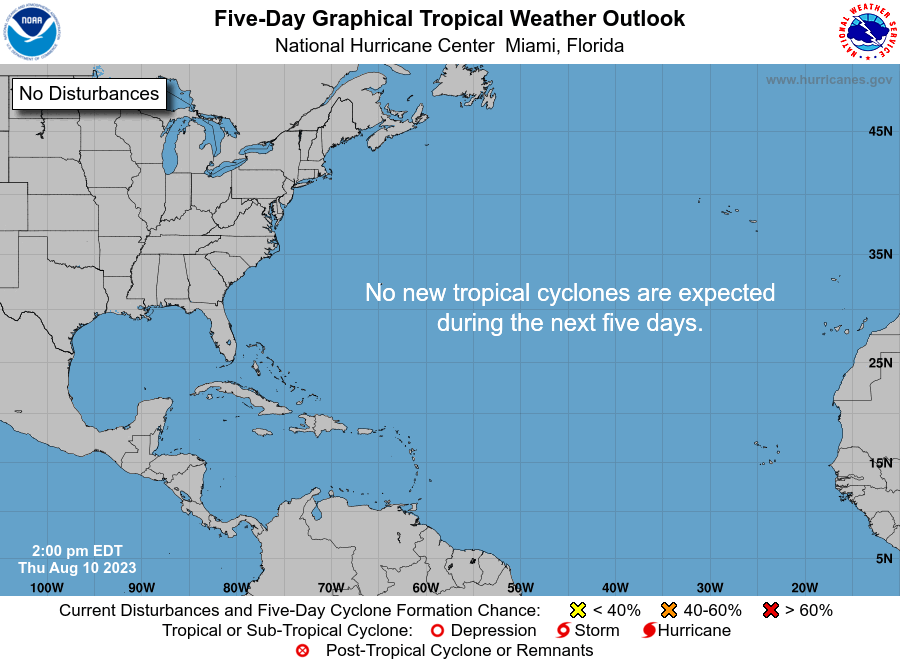 810 AM EDT Sat May 16 2020
For the North Atlantic...Caribbean Sea and the Gulf of Mexico:
Special Tropical Weather Outlook issued to discuss the potential
for tropical or subtropical development off the east coast of
Florida.
1. An area of low pressure located just offshore of the southeast
coast of Florida continues to produce shower activity and gusty
winds from portions of southeast and east-central Florida
eastward across the northwestern Bahamas and the adjacent Atlantic
waters. Satellite images and surface observations indicate that the
low is gradually becoming better defined, but the associated showers
and thunderstorms remain disorganized. Continued gradual
development is expected, and the system is likely to become a
tropical or subtropical depression or storm later today or tonight
while it moves north-northeastward over the Atlantic waters east of
Florida. Later in the weekend and early next week, the system is
expected to move generally northeastward over the western Atlantic
near or east of the Carolinas.
Regardless of development, the disturbance will continue to bring
heavy rainfall and gusty winds across portions of east-central
Florida and the northwestern Bahamas through today. In addition,
hazardous marine conditions will spread northward during the next
few days, likely causing dangerous surf and rip currents along
much of the southeast and mid-Atlantic coasts of the U.S. See
products from your local weather office for more details. An Air
Force Reserve Hurricane Hunter aircraft is currently enroute to
investigate the disturbance. The next Special Tropical Weather
Outlook on this system will be issued by 3 PM EDT today, or earlier
if needed.

Formation chance through 48 hours...high...80 percent.

Formation chance through 5 days...high...80 percent.
Forecaster Cangialosi