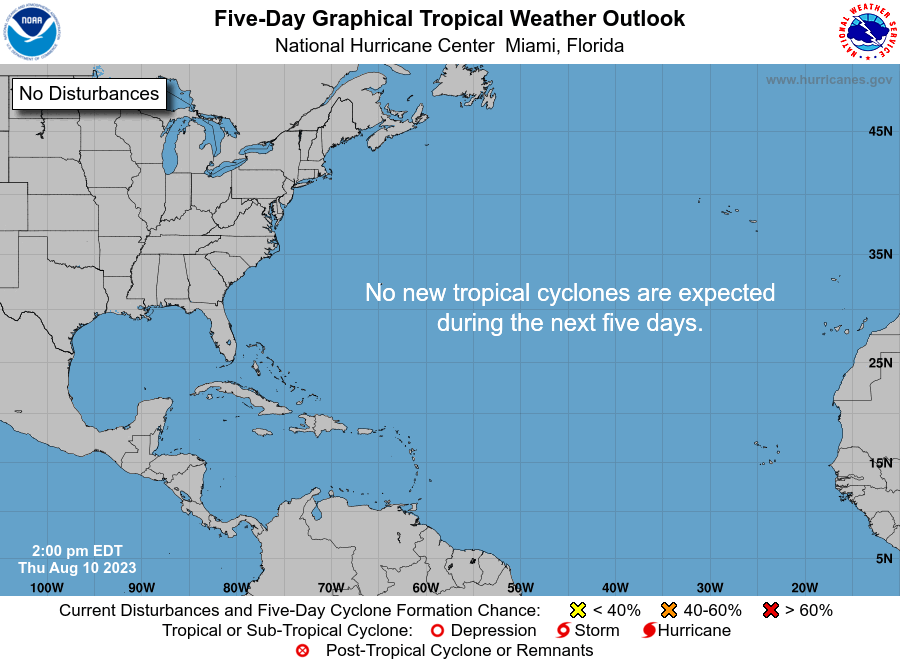 200 AM EDT Thu Oct 17 2019
For the North Atlantic...Caribbean Sea and the Gulf of Mexico:
1. Showers and thunderstorms associated with a broad area of low
pressure located over the Bay of Campeche have increased and
become a little better organized during the past several hours.
Recent satellite wind data also indicate that the system is
producing winds to near tropical storm force. Environmental
conditions are expected to be conducive for additional development,
and a tropical or subtropical storm is likely to form later today
or tonight while the system moves generally northeastward over
the western Gulf of Mexico. The low is forecast to approach the
northern or northeastern Gulf Coast on Friday or Saturday and
regardless of development, the system is likely to produce gusty
winds and rough surf over those areas. Heavy rainfall is also
possible across portions of the southeast U.S. late this week and
this weekend. Interests along the northern and northeastern Gulf
coast should monitor the progress of this system. For more
information about marine hazards while the low moves across the Gulf
of Mexico during the next couple of days, see products issued by the
Tropical Analysis and Forecast Branch of the National Hurricane
Center. An Air Force Reserve reconnaissance aircraft is scheduled to
investigate the system this afternoon, if necessary.

Formation chance through 48 hours...high...70 percent.

Formation chance through 5 days...high...70 percent.
High Seas Forecasts issued by the National Weather Service
can be found under AWIPS header NFDHSFAT1, WMO header FZNT01
KWBC, and online at ocean.weather.gov/shtml/NFDHSFAT1.php
Offshore Waters Forecasts for the Gulf of Mexico issued by the
National Weather Service can be found under AWIPS header MIAOFFNT4,
WMO header FZNT24 KNHC, and online at
www.hurricanes.gov/text/MIAOFFNT4.shtml
Forecaster Brown