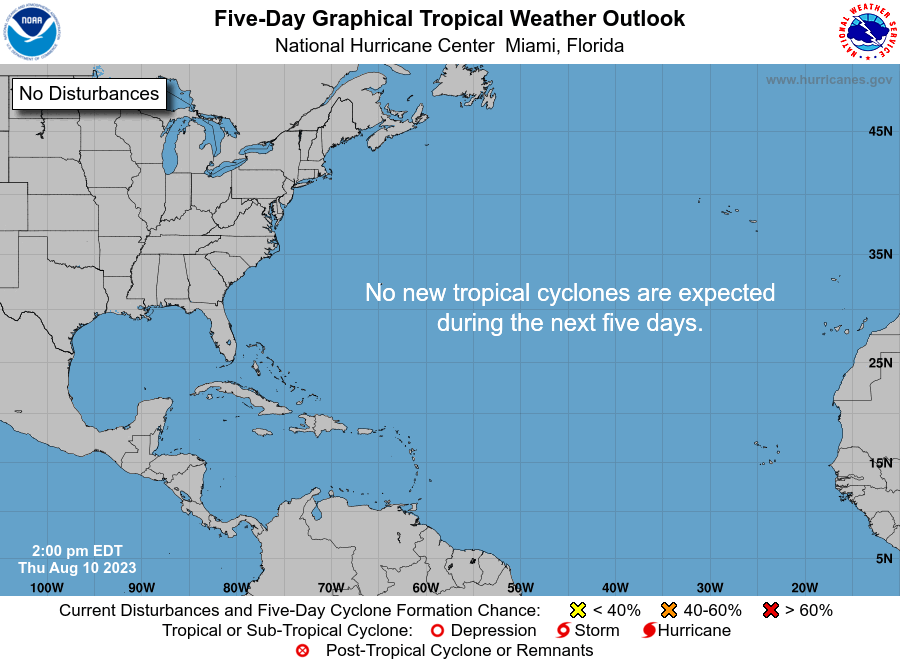 200 AM EDT Mon Aug 26 2019
For the North Atlantic...Caribbean Sea and the Gulf of Mexico:
The National Hurricane Center is issuing advisories on Tropical
Storm Dorian, located several hundred miles east-southeast of
the Lesser Antilles.
1. An elongated area of low pressure centered about 280 miles
south-southeast of Cape Hatteras, North Carolina has become a
little better organized this morning. Environmental conditions
appear conducive for gradual development, and a tropical or
subtropical cyclone is likely to form today or Tuesday while the
system moves slowly northeastward well offshore of the southeastern
United States. Interests along the coasts of South and North
Carolina should continue to monitor the progress of this system. An
Air Force Reserve Hurricane Hunter aircraft is scheduled to
investigate the system later today, if necessary.

Formation chance through 48 hours...high...80 percent.

Formation chance through 5 days...high...80 percent.
Forecaster Roberts