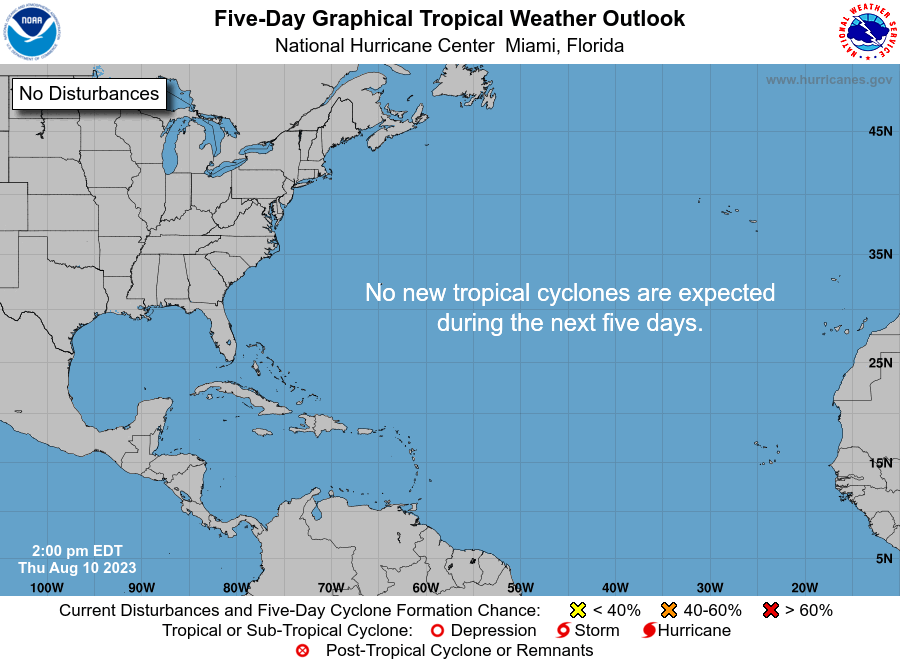 200 PM EDT Mon Aug 26 2019
For the North Atlantic...Caribbean Sea and the Gulf of Mexico:
The National Hurricane Center is issuing advisories on Tropical
Storm Dorian, which is approaching the Lesser Antilles.
1. Recent satellite wind data indicate that the low pressure area
located about 300 miles southeast of Cape Hatteras, North Carolina
has become better defined since yesterday, and is producing winds to
near tropical storm force well southeast of its center. The
associated thunderstorm activity is also showing signs of
organization. Conditions appear conducive for additional
development, and a tropical or subtropical cyclone is likely to form
later today while the system moves slowly northeastward well
offshore of the United States east coast. Additional information on
this system can be found in High Seas Forecasts issued by the
National Weather Service.

Formation chance through 48 hours...high...90 percent.

Formation chance through 5 days...high...90 percent.
High Seas Forecasts issued by the National Weather Service can be
found under AWIPS header NFDHSFAT1, WMO header FZNT01 KWBC, and
online at ocean.weather.gov/shtml/NFDHSFAT1.php
Forecaster Brown