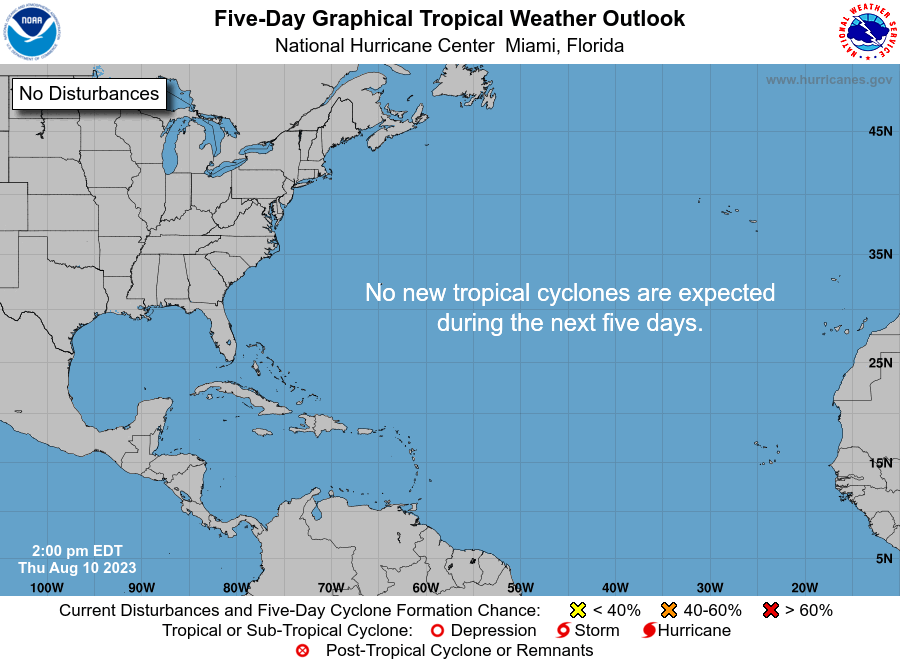 200 AM EDT Thu Aug 22 2019
For the North Atlantic...Caribbean Sea and the Gulf of Mexico:
The National Hurricane Center is issuing advisories on recently
downgraded Tropical Depression Chantal, located several hundred
miles south-southeast of Cape Race, Newfoundland.
1. A trough of low pressure located over the central Bahamas is
producing disorganized showers and thunderstorms. Some slow
development is possible by this weekend or early next week while
the system moves slowly northwestward toward the Florida peninsula
at 5 to 10 mph and then turns northeastward off the southeastern
coast of the United States.

Formation chance through 48 hours...low...near 0 percent.

Formation chance through 5 days...low...20 percent.
Forecaster Berg