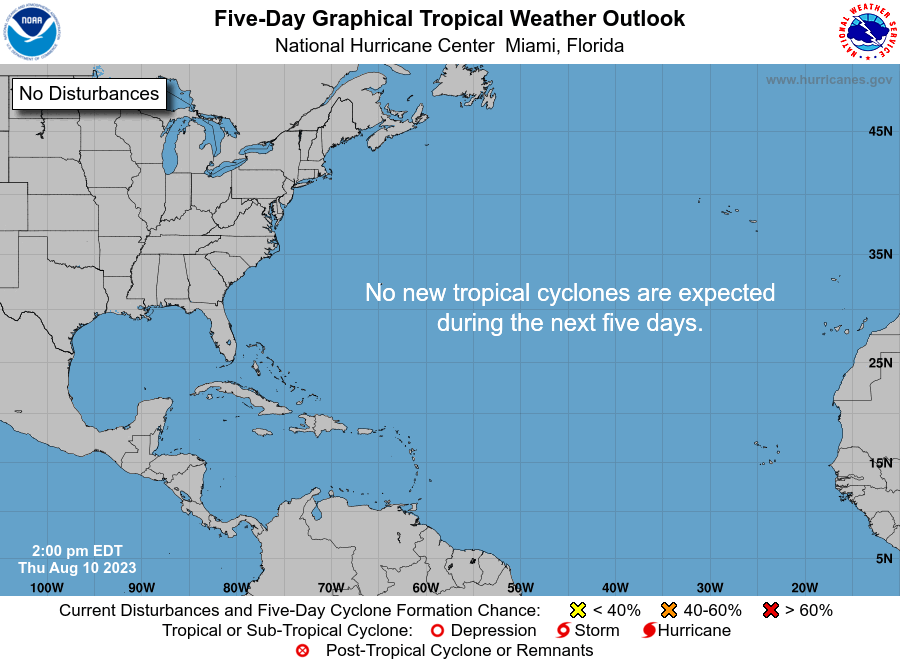 200 PM EDT Thu Aug 22 2019
For the North Atlantic...Caribbean Sea and the Gulf of Mexico:
The National Hurricane Center is issuing advisories on Tropical
Depression Chantal, located several hundred miles southeast of Cape
Race, Newfoundland.
1. Shower activity associated with a trough of low pressure over the
northwestern Bahamas has become a little better organized since
yesterday. Additional slow development is possible during the next
several days while the system moves northwestward toward the Florida
peninsula at 5 to 10 mph and then turns northeastward off the
southeastern coast of the United States. Regardless of
development, locally heavy rains are possible over portions of the
southern Florida peninsula during the next day or two.

Formation chance through 48 hours...low...10 percent.

Formation chance through 5 days...low...30 percent.
Forecaster Beven