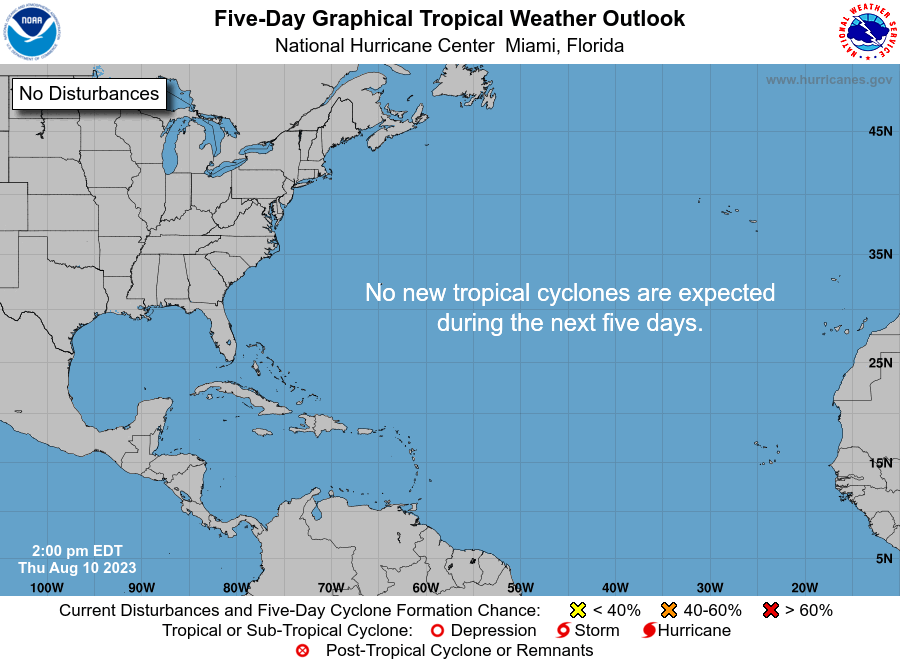 800 PM EDT Thu Aug 22 2019
For the North Atlantic...Caribbean Sea and the Gulf of Mexico:
The National Hurricane Center is issuing advisories on Tropical
Depression Chantal, located several hundred miles southeast of Cape
Race, Newfoundland.
1. Satellite and surface observations show that a broad area of
low pressure has formed just northwest of Andros Island in the
central Bahamas. This system continues to produce a large area of
disorganized showers and thunderstorms that extend eastward over
the western Atlantic for a few hundred miles. Environmental
conditions are forecast to be conducive for additional development
during the next several days, and a tropical depression could form
over the weekend or early next week while the system moves near the
coast of east-central Florida and then offshore of the southeast
United States coast. Regardless of development, locally heavy rains
are possible over portions of the central and northwest Bahamas, and
the east-central and southeast Florida peninsula during the next few
days.

Formation chance through 48 hours...low...30 percent.

Formation chance through 5 days...medium...50 percent.
Forecaster Brown/Roberts