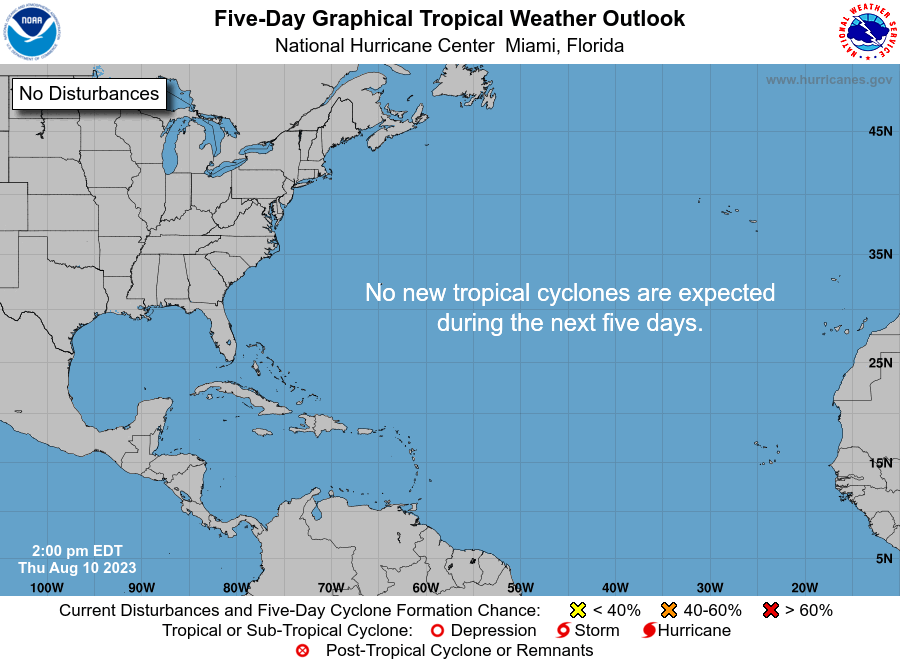 200 AM EDT Fri Aug 23 2019
For the North Atlantic...Caribbean Sea and the Gulf of Mexico:
The National Hurricane Center is issuing advisories on Tropical
Depression Chantal, located about 850 miles southeast of Cape
Race, Newfoundland.
1. Recent satellite-derived wind data indicate that a weak area of low
pressure is located between the southeastern coast of Florida and
Andros Island in the northwestern Bahamas. The system is producing
a large area of disorganized cloudiness and showers that extend
primarily northeast of the center over the adjacent Atlantic Ocean.
The low is forecast to move near or over Florida later today, which
should limit development during the next day or so. Environmental
conditions appear conducive for development once the system moves
back over the Atlantic waters, and a tropical depression could form
over the weekend or early next week while the low moves near the
coast of east-central Florida and then offshore of the southeastern
United States coast. Regardless of development, locally heavy rains
are possible over the northwestern Bahamas and southern and central
Florida during the next few days.

Formation chance through 48 hours...low...30 percent.

Formation chance through 5 days...medium...60 percent.
Forecaster Berg