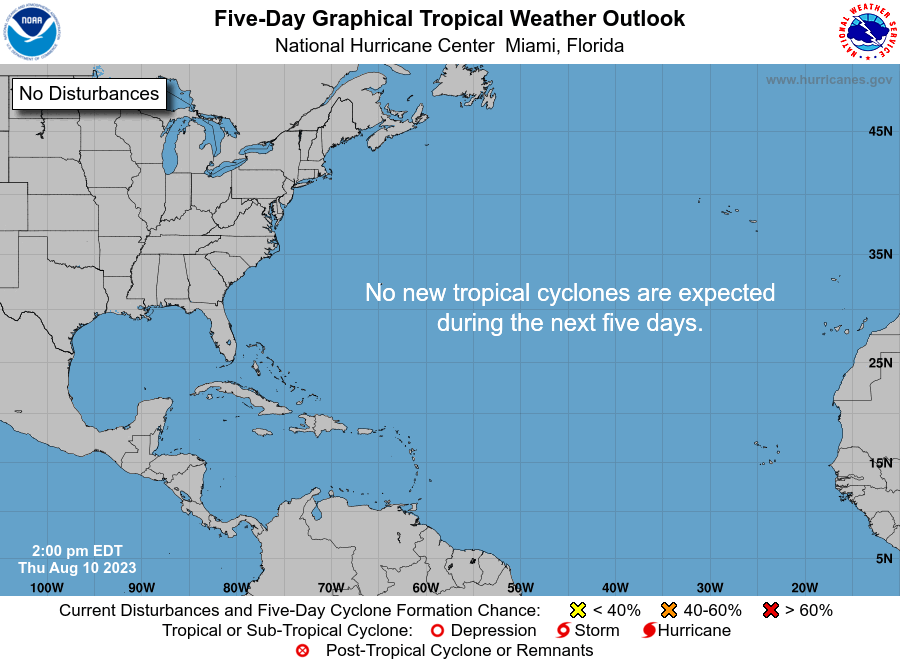 200 PM EDT Sat Sep 7 2019
For the North Atlantic...Caribbean Sea and the Gulf of Mexico:
The National Hurricane Center is issuing advisories on Hurricane
Dorian, located offshore of the coast of Nova Scotia, and on
Tropical Storm Gabrielle, located about 1100 miles west-southwest of
the Azores.
1. A broad area of low pressure associated with a tropical wave is
producing disorganized showers and thunderstorms several hundred
miles west of the Cabo Verde Islands. Gradual development of this
system is possible, and a tropical depression could form by the
middle of next week while the system moves westward across the
eastern and central tropical Atlantic Ocean.

Formation chance through 48 hours...low...10 percent.

Formation chance through 5 days...medium...50 percent.
Forecaster Beven