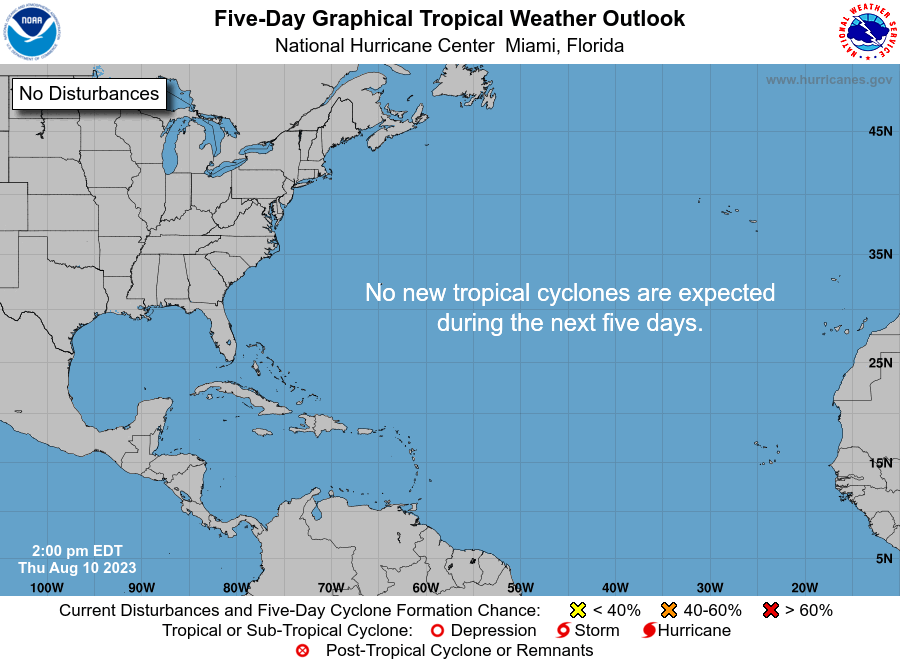 200 PM EDT Thu Oct 31 2019
For the North Atlantic...Caribbean Sea and the Gulf of Mexico:
The National Hurricane Center is issuing advisories on Subtropical
Storm Rebekah located over the north Atlantic, several hundred
miles west-northwest of the Azores.
1. Disorganized showers and thunderstorms are persisting nearly 1000
miles south-southwest of the Cabo Verde Islands. Some slow
development of this disturbance is possible during the next day or
two while it moves generally westward across the central Atlantic.
Upper-level winds are forecast to become unfavorable for further
development over the weekend.

Formation chance through 48 hours...low...10 percent.

Formation chance through 5 days...low...10 percent.
Forecaster Zelinsky