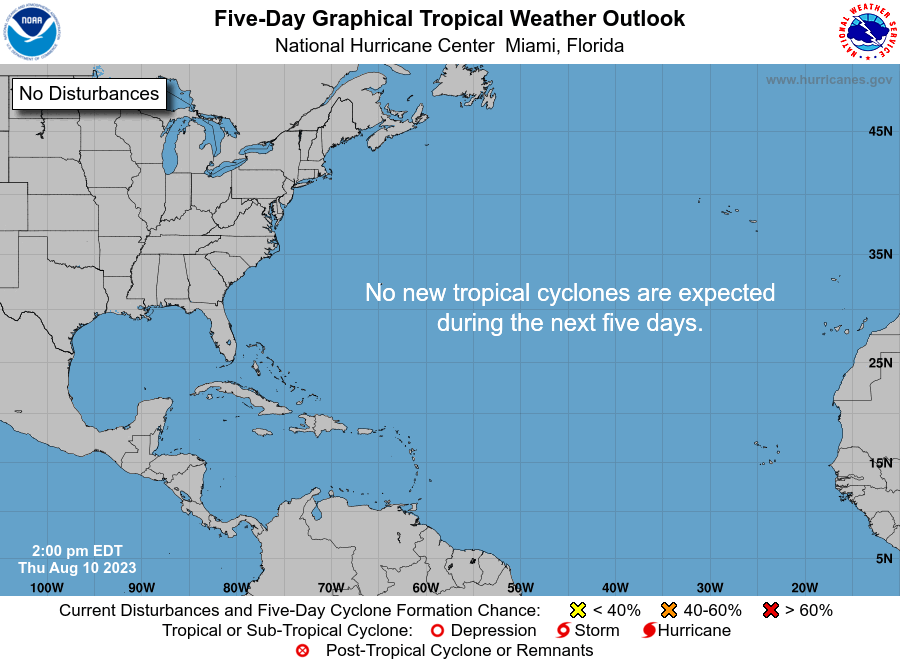 200 AM EDT Tue Sep 24 2019
For the North Atlantic...Caribbean Sea and the Gulf of Mexico:
The National Hurricane Center is issuing advisories on Tropical
Storm Jerry, located a few hundred miles southwest of Bermuda, on
Tropical Depression Karen, located over the northeastern Caribbean
Sea, and on Tropical Storm Lorenzo located over the eastern tropical
Atlantic.
1. A weak area of low pressure centered near the north coast of the
Yucatan peninsula is producing a small area of disorganized
cloudiness and showers. Some slow development of the low is
possible while it moves slowly westward across the southwestern Gulf
of Mexico during the next few days before it reaches the northeast
coast of Mexico late Friday or Saturday.

Formation chance through 48 hours...low...10 percent.

Formation chance through 5 days...low...20 percent.
Forecaster Blake