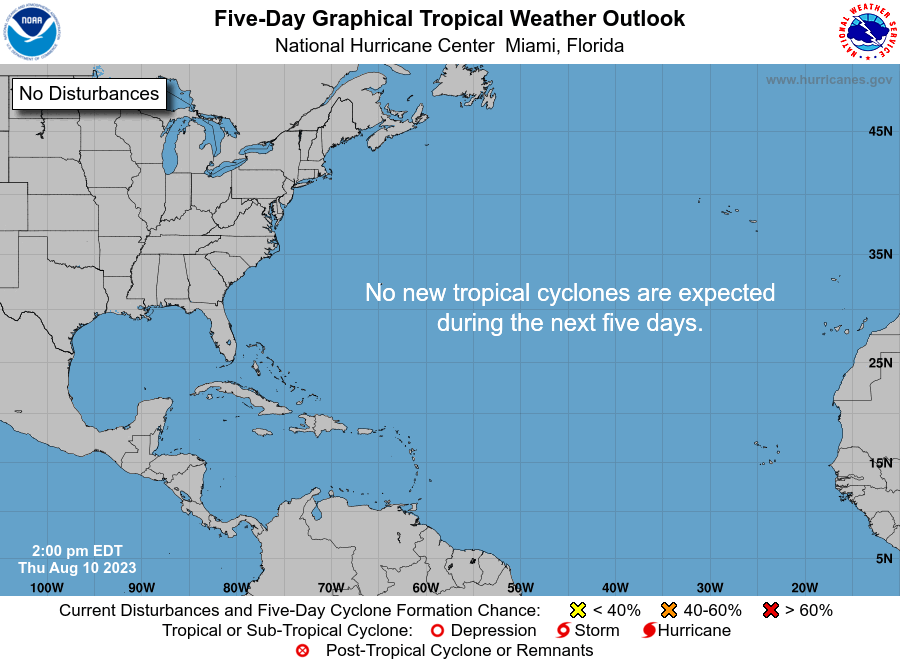 800 AM EDT Wed Sep 25 2019
For the North Atlantic...Caribbean Sea and the Gulf of Mexico:
The National Hurricane Center is issuing advisories on Post-Tropical
Cyclone Jerry, located just to the west of Bermuda, on Tropical
Storm Karen, located just to the north of Puerto Rico and the U.S.
Virgin Islands, and on Tropical Storm Lorenzo, located over the
eastern tropical Atlantic.
1. A weak area of low pressure located just offshore of the
northwestern coast of the Yucatan peninsula is producing limited
shower activity. Significant development of this system is not
anticipated while it moves westward at about 5 mph across the
southwestern Gulf of Mexico. The disturbance is expected to move
inland over northeastern Mexico on Saturday.

Formation chance through 48 hours...low...10 percent.

Formation chance through 5 days...low...10 percent.
Forecaster Berg