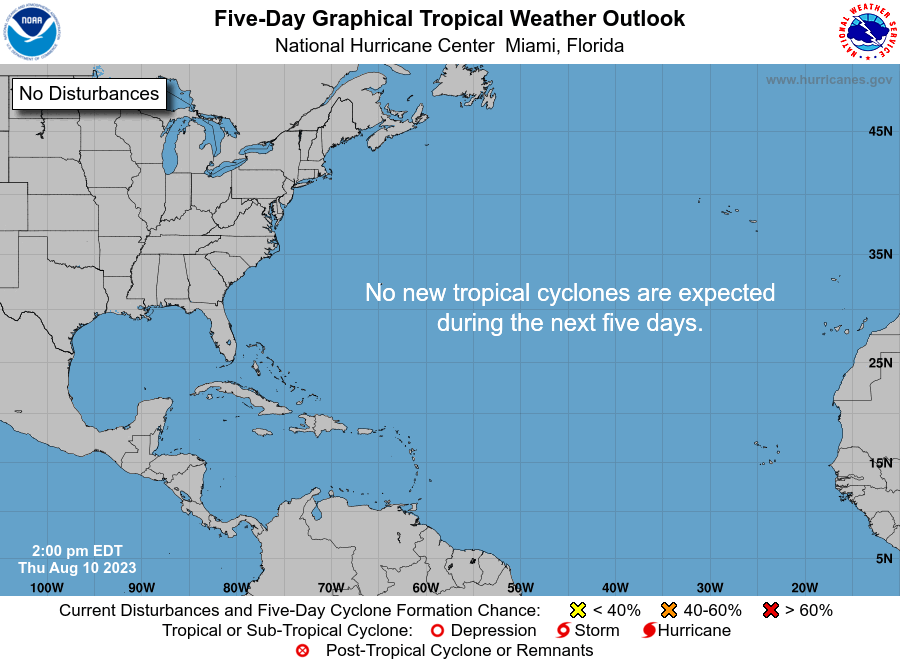 200 PM EDT Wed Oct 2 2019
For the North Atlantic...Caribbean Sea and the Gulf of Mexico:
The National Hurricane Center has issued the last advisory on
Lorenzo, which has become a post-tropical cyclone over the
northeastern Atlantic.
1. A broad area of low pressure located over the northwestern
Caribbean Sea continues to produce disorganized showers and
thunderstorms. Upper-level winds are not conducive and
development, if any, of this system is expected to be slow to
occur while it moves to the west-northwest near the Yucatan
peninsula in a day or so, and over the southern Gulf of Mexico
by the weekend.

Formation chance through 48 hours...low...near 0 percent.

Formation chance through 5 days...low...10 percent.
Forecaster Brown