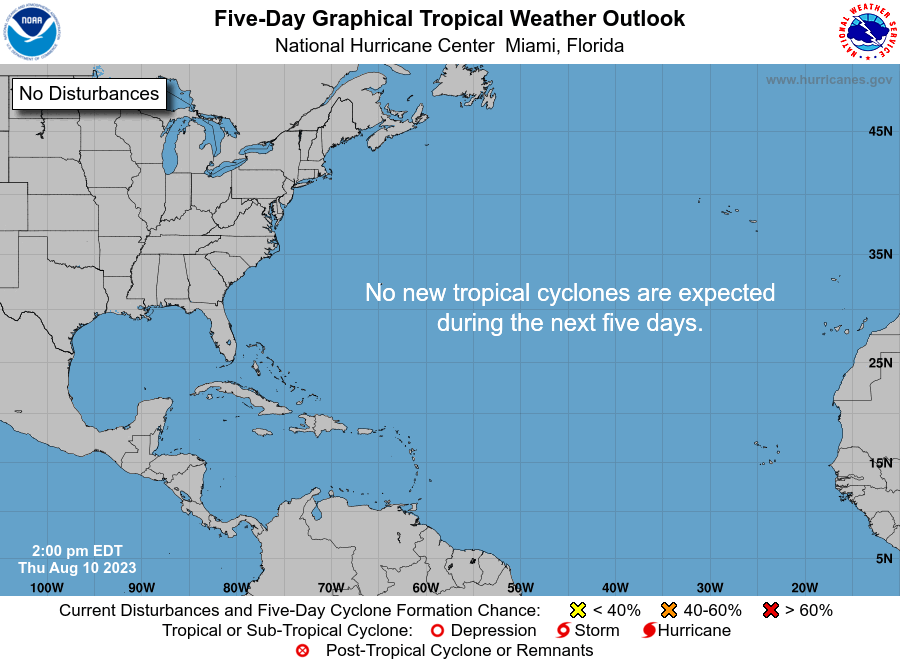 200 AM EDT Thu Oct 3 2019
For the North Atlantic...Caribbean Sea and the Gulf of Mexico:
1. A broad area of low pressure located over the northwestern Caribbean
Sea continues to produce disorganized showers and thunderstorms.
Although surface pressures are low across the area, upper-level
winds are forecast to be unfavorable for development during the next
few days. By the weekend and early next week, however, environmental
conditions could become a little more conducive for some slow
development to occur while the system moves slowly westward to
west-northwestward, passing near or over the Yucatan peninsula and
into the the southern Gulf of Mexico.

Formation chance through 48 hours...low...near 0 percent.

Formation chance through 5 days...low...20 percent.
Forecaster Stewart