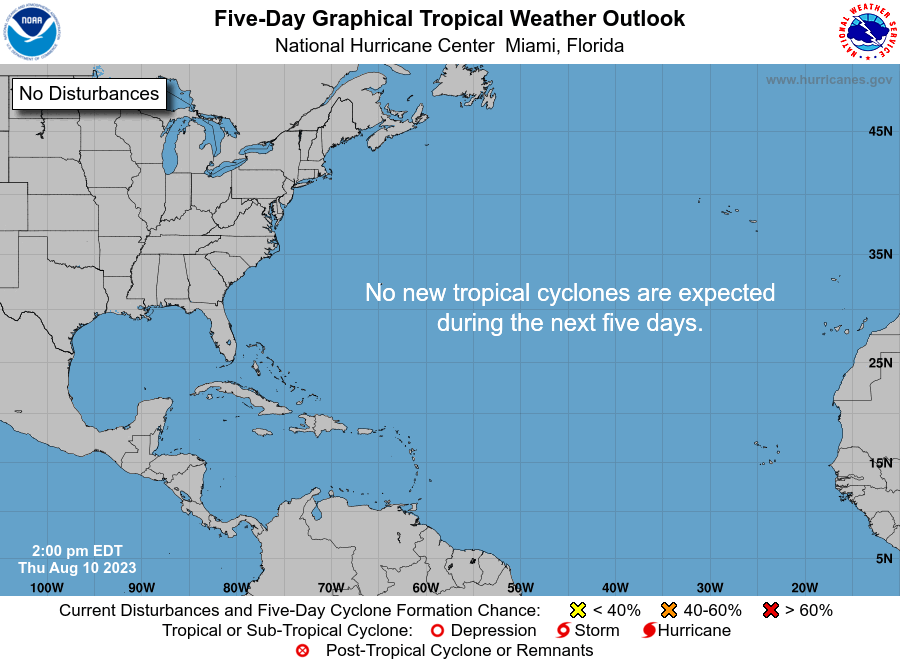 800 PM EDT Thu Oct 3 2019
For the North Atlantic...Caribbean Sea and the Gulf of Mexico:
1. Disorganized showers and thunderstorms that stretch across the
northwestern Caribbean Sea from southeastern Mexico to western Cuba
are associated with a broad area of low pressure. Environmental
conditions are not expected to support any significant development
of this system while it moves slowly across the northern portion of
the Yucatan peninsula and over the Bay of Campeche during the next
few days.

Formation chance through 48 hours...low...near 0 percent.

Formation chance through 5 days...low...10 percent.
Forecaster Zelinsky