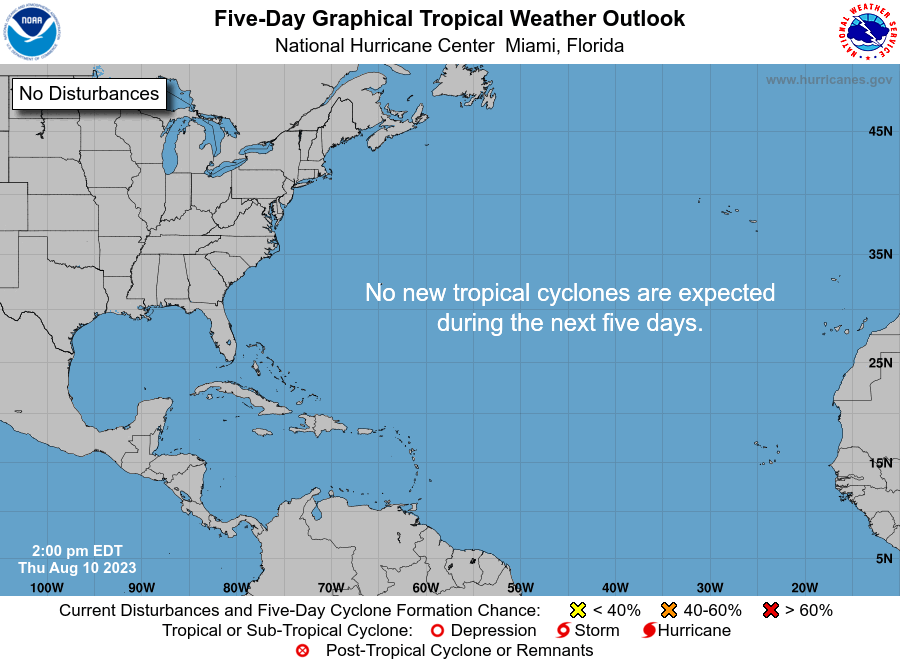 800 PM EDT Fri Oct 4 2019
For the North Atlantic...Caribbean Sea and the Gulf of Mexico:
1. A low pressure system is forecast to form over the North Atlantic
between Bermuda and the Azores early next week. This system will be
monitored for signs of tropical or subtropical development while it
moves slowly westward.

Formation chance through 48 hours...low...near 0 percent.

Formation chance through 5 days...low...20 percent.
Forecaster Ramos/Zelinsky