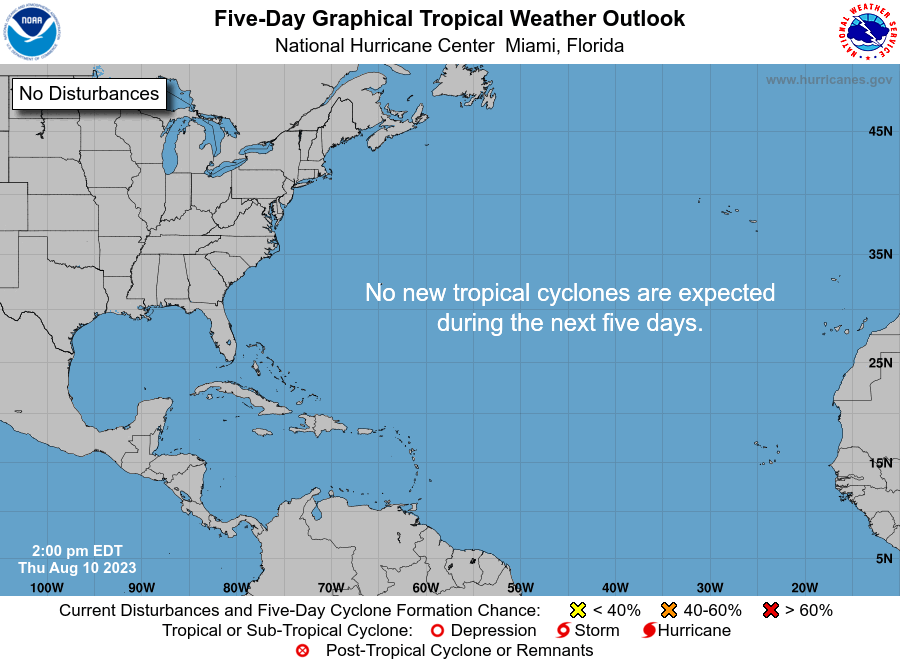 200 AM EDT Sat Oct 5 2019
For the North Atlantic...Caribbean Sea and the Gulf of Mexico:
1. A non-tropical low pressure system is forecast to form over the
North Atlantic between Bermuda and the Azores in a few days. The
low is expected to move westward after it forms and some subtropical
or tropical development is possible by the middle of next week.

Formation chance through 48 hours...low...near 0 percent.

Formation chance through 5 days...low...30 percent.
Forecaster Cangialosi