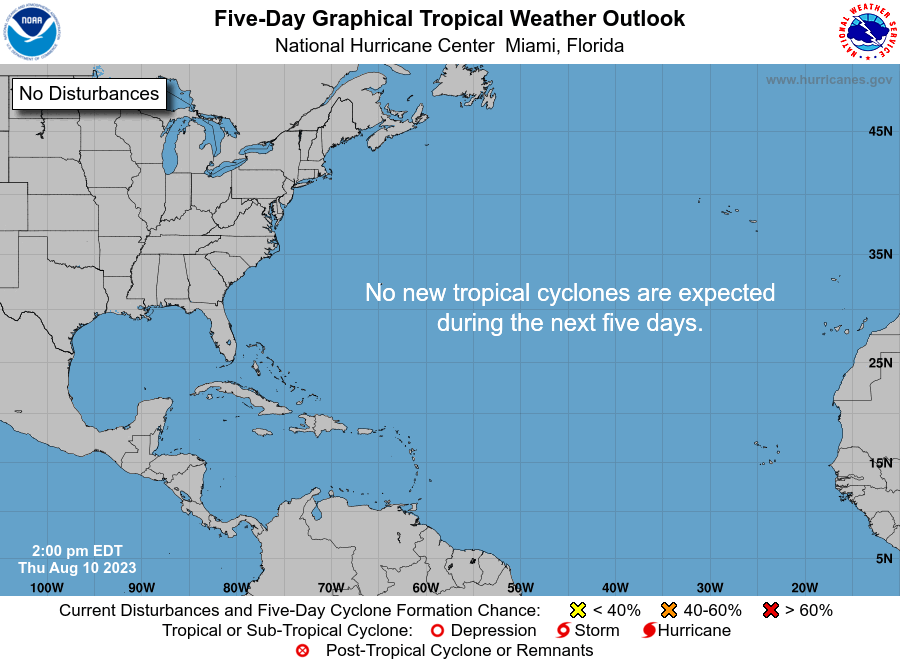 200 PM EDT Thu Oct 10 2019
For the North Atlantic...Caribbean Sea and the Gulf of Mexico:
1. Cloudiness and showers located off the northeast coast of the United
States are associated with a non-tropical area of low pressure that
is producing storm-force winds. Environmental conditions are
expected to be unfavorable for significant subtropical or tropical
cyclone development over the next couple of days while it meanders
offshore of the United States. Subtropical or tropical cyclone
formation after that time is not anticipated due to strong
upper-level winds. Regardless of development, this system is
expected to bring strong winds, coastal flooding, and rough surf to
portions of the mid-Atlantic and northeastern United States coasts
through late week. Additional information on this system can also
be found in local products and High Seas Forecasts issued by the
National Weather Service.

Formation chance through 48 hours...low...20 percent.

Formation chance through 5 days...low...20 percent.
High Seas Forecasts issued by the National Weather Service
can be found under AWIPS header NFDHSFAT1, WMO header FZNT01
KWBC, and online at ocean.weather.gov/shtml/NFDHSFAT1.php
Forecaster Latto