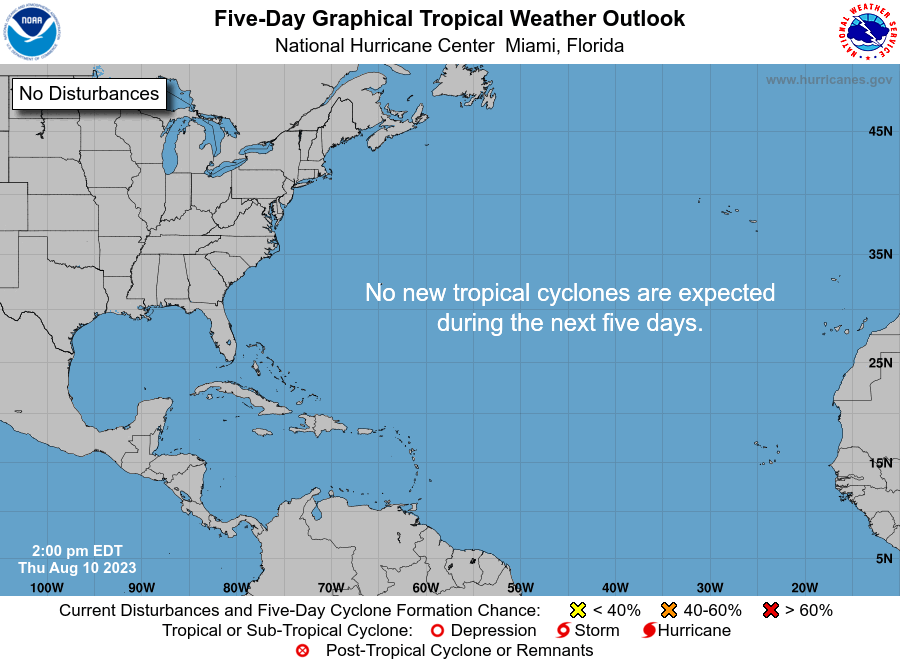 200 AM EDT Wed Jun 10 2020
For the North Atlantic...Caribbean Sea and the Gulf of Mexico:
The Weather Prediction Center is issuing advisories on Post-Tropical
Cyclone Cristobal, located inland over Wisconsin.
1. A non-tropical area of low pressure is located over the central
Atlantic Ocean a few hundred miles east of Bermuda. Development of
this system as a subtropical cyclone appears unlikely due to
unfavorable environmental conditions, and the low is expected to
dissipate in a few days while it moves north-northeastward.

Formation chance through 48 hours...low...10 percent.

Formation chance through 5 days...low...10 percent.
Public Advisories issued by the Weather Prediction Center on
Cristobal can be found under AWIPS header TCPAT3, WMO header WTNT33
KWNH, and on the web at http://www.wpc.ncep.noaa.gov.
Forecaster Pasch