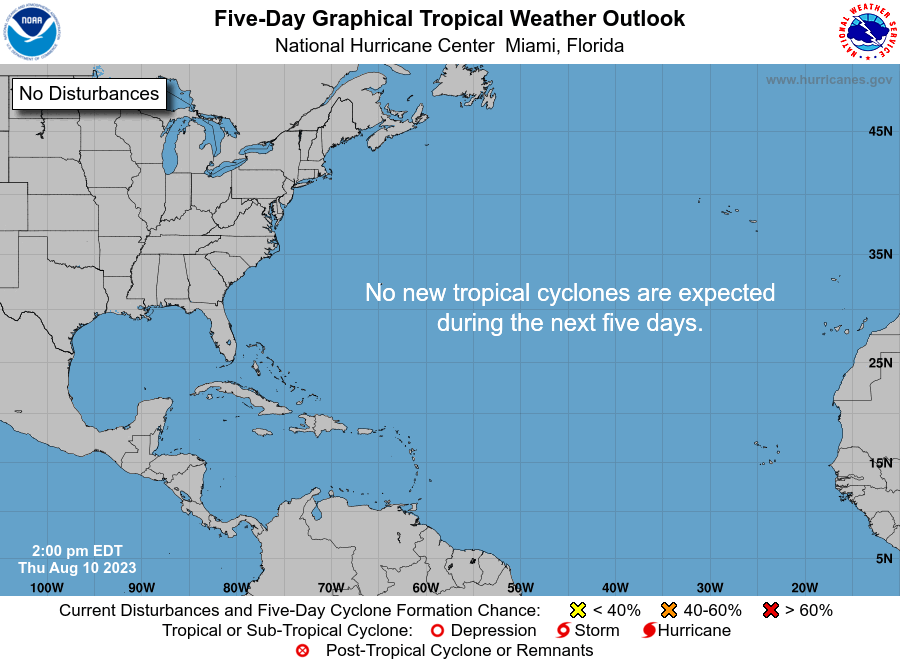 800 AM EDT Wed Jun 10 2020
For the North Atlantic...Caribbean Sea and the Gulf of Mexico:
The Weather Prediction Center has issued the last advisory on
Post-Tropical Cyclone Cristobal, located over Lake Superior.
1. A non-tropical area of low pressure is located over the central
Atlantic Ocean several hundred miles east of Bermuda. Development
of this system as a subtropical cyclone is not expected due to
unfavorable environmental conditions, and the low is forecast to
dissipate on Thursday when it begins to move slowly westward.

Formation chance through 48 hours...low...10 percent.

Formation chance through 5 days...low...10 percent.
Forecaster Berg