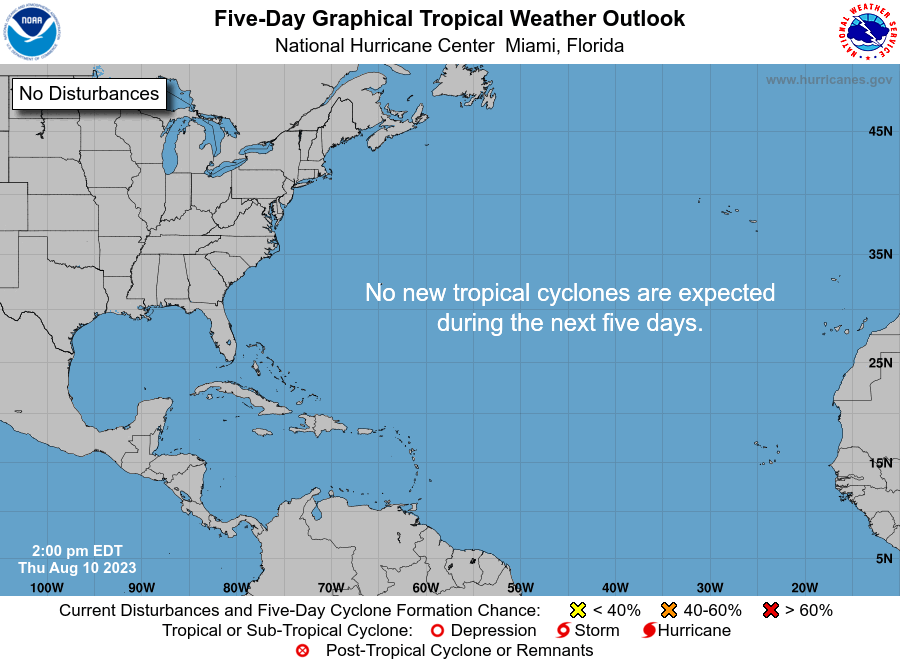 200 PM EDT Sat Aug 17 2019
For the North Atlantic...Caribbean Sea and the Gulf of Mexico:
1. A surface trough is producing a band of cloudiness and showers
extending from the northeast Gulf of Mexico northeastward across the
coasts of Georgia, South Carolina, and North Carolina. The shower
activity is currently most concentrated near a small area of low
pressure located along the trough near the South Carolina coast.
Tropical development of this system, if any, is likely to be slow as
the disturbance moves northeastward along the eastern coast of the
United States with increasing forward speed during the few days.
Regardless of development, the disturbance is forecast to produce
heavy rainfall along with a threat of flash flooding in that region.
Please see products from your local National Weather Service office
or the Weather Prediction Center's Excessive Rainfall Outlook for
more information.

Formation chance through 48 hours...low...10 percent.

Formation chance through 5 days...low...10 percent.
Forecaster Avila