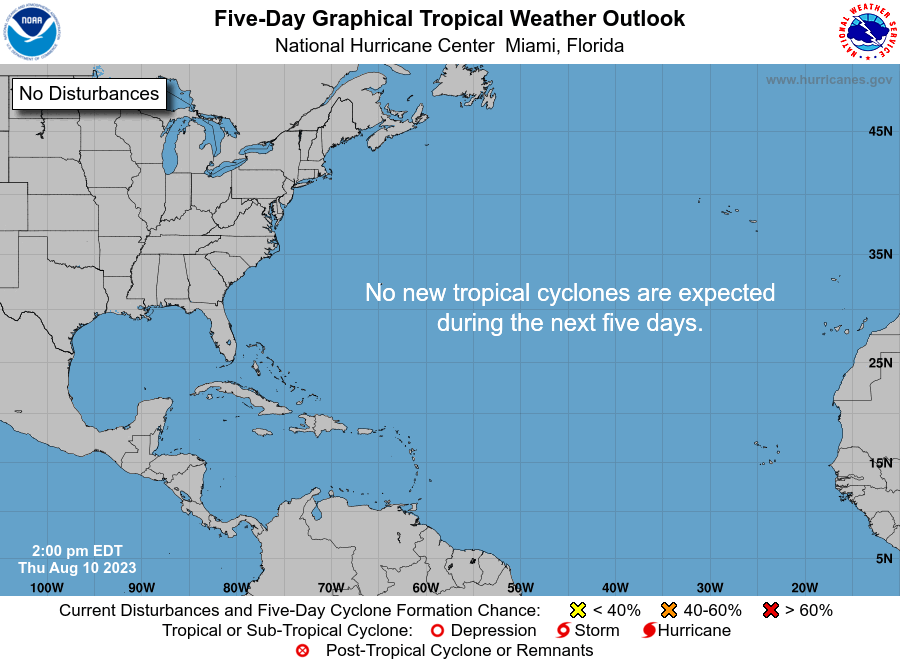 200 AM EDT Sun Aug 18 2019
For the North Atlantic...Caribbean Sea and the Gulf of Mexico:
1. A small low pressure system located along the North Carolina coast
near Wilmington is producing a compact area of showers and
thunderstorms. Any tropical development today is expected to be
limited due to the system's proximity to land. By Sunday night, the
low is expected to move northeastward over the warmer Atlantic
waters offshore of the Outer Banks, where some further organization
could occur before the system encounters cooler waters on Tuesday.
The low is forecast to produce heavy rainfall along with a threat of
flash flooding in coastal portions of South and North Carolina
through this evening. Please see products from your local National
Weather Service office or the Weather Prediction Center's Excessive
Rainfall Outlook for more information.

Formation chance through 48 hours...low...30 percent.

Formation chance through 5 days...low...30 percent.
Forecaster Blake