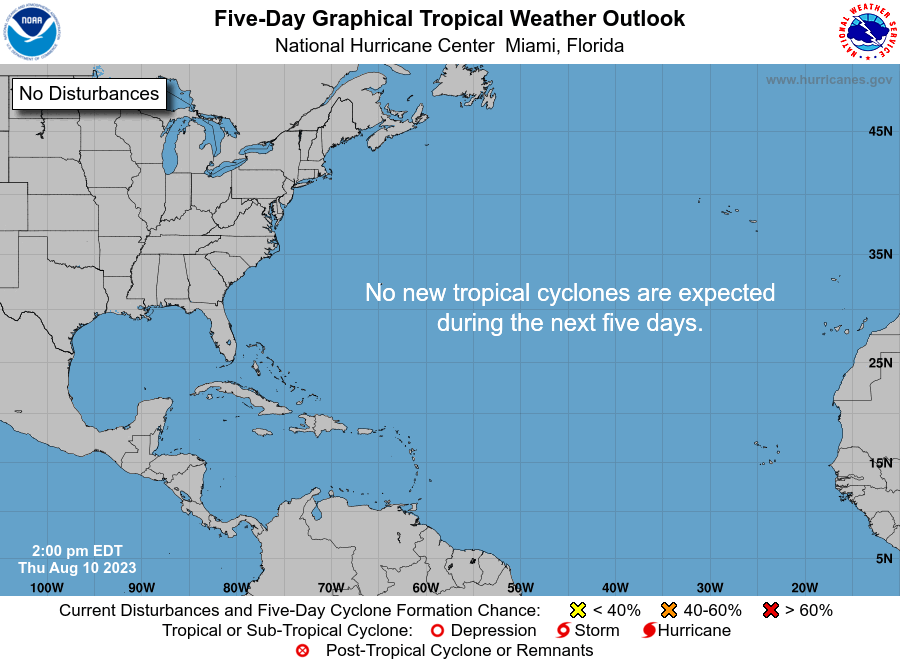 200 AM EDT Mon Aug 19 2019
For the North Atlantic...Caribbean Sea and the Gulf of Mexico:
1. Thunderstorm activity has increased this morning near and to the
northeast of a well-defined low pressure system located more than
200 miles east-northeast of Norfolk, Virginia. There is still a
slight chance for significant organization to occur through today
while the system moves northeastward away from the United States.
Environmental conditions are expected become unfavorable for
tropical cyclone formation on Tuesday.

Formation chance through 48 hours...low...10 percent.

Formation chance through 5 days...low...10 percent.
Forecaster Stewart