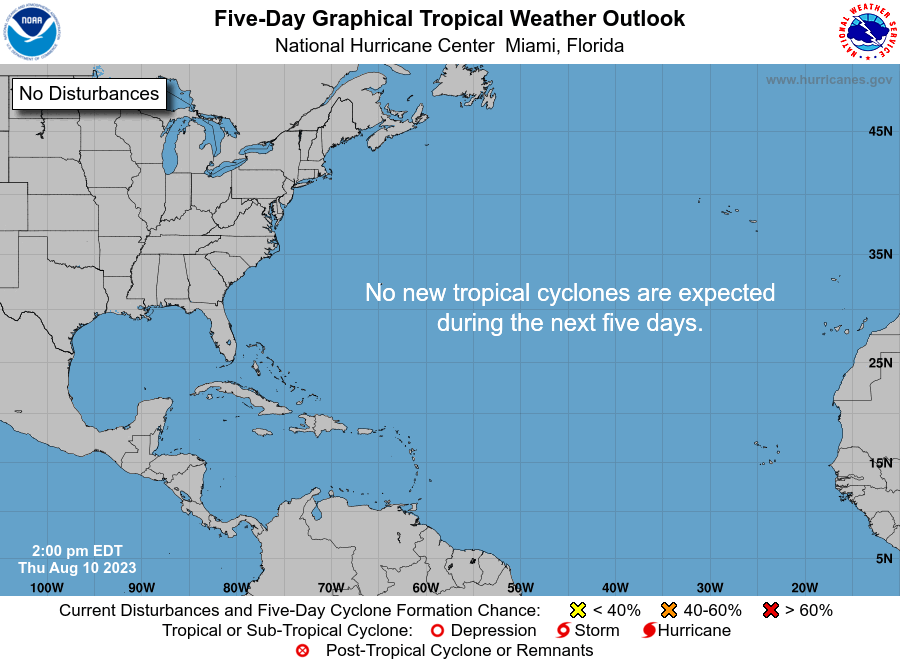 800 PM EDT Mon Aug 19 2019
For the North Atlantic...Caribbean Sea and the Gulf of Mexico:
1. An area of low pressure located more than 200 miles southeast of
Cape Cod, Massachusetts, is producing a small area of thunderstorm
activity northeast of the center. Significant development of this
system is unlikely as it moves eastward at 15 to 20 mph, away from
the United States. Additional information on this low can be in
High Seas Forecasts issued by the National Weather Service, under
AWIPS header NFDHSFAT1, WMO header FZNT01 KWBC, and online at
ocean.weather.gov/shtml/NFDHSFAT1.php

Formation chance through 48 hours...low...10 percent.

Formation chance through 5 days...low...10 percent.
Forecaster Stewart